How to Root Samsung in One Click with KingoRoot Android
How to root Samsung in one click with KingoRoot Android?
IMPORTANT: Before you proceed, please do backup your important data first.
Prepare your Samsung device, USB cable (the stock one recommended) within your reach. Internet Connection is required.
Free download KingoRoot Android, install and launch it on your computer.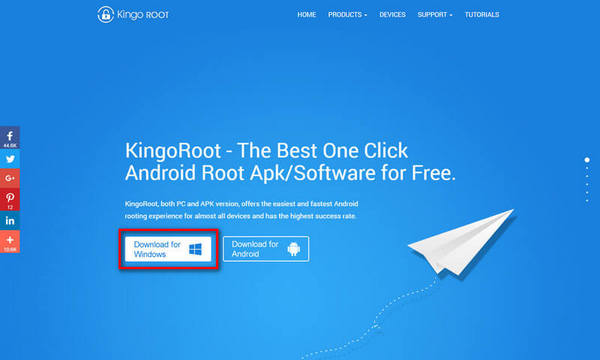 After download finished, install and launch KingoRoot Android PC Version.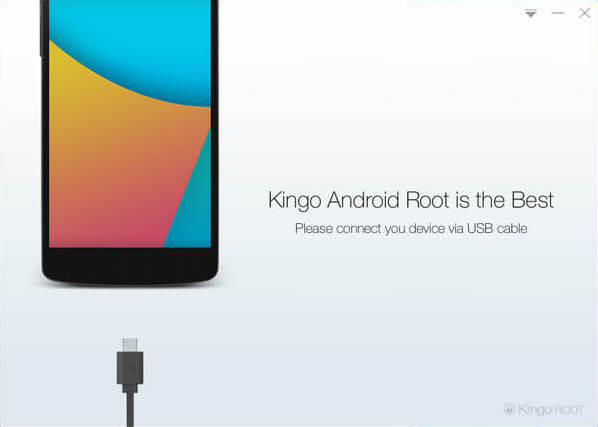 Connect your Samsung device to your computer via USB cable. Make sure the connection is stable. Do not touch or unplug the cable till the end.
[If you have already installed driver software on your PC, skip to the next step] After connecting to computer, Kingo Android Root will automatically check driver for your device and if it is not installed on your PC, it will download and install for you. Once driver installation is finished, the program will establish connection with your device.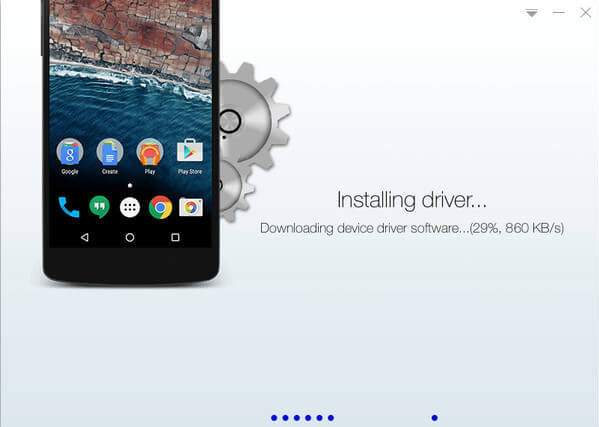 [If you have already enabled USB Debugging Mode, skip to the next step] Now enable USB Debugging on your device manually by following the detailed instructions on the interface of Kingo Android Root according to your Android version respectively. Once enabled, your device model name and root status will appear on the software as long as ROOT Notifications and a ROOT button.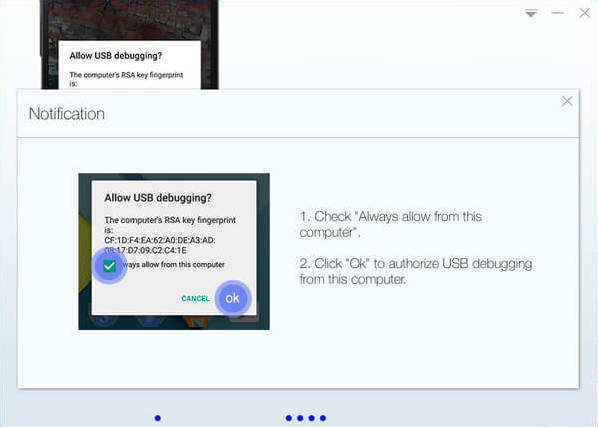 IMPORTANT: DO READ THE NOTIFICATIONS BEFORE YOU PROCEED
After realizing the risks and possible consequences of Android rooting behavior, click ROOT to start rooting your device. It will take a few minutes to complete the process. The time required by the process varies from different objective conditions such as connection, network, phone models and all. Do not panic if it takes a little longer.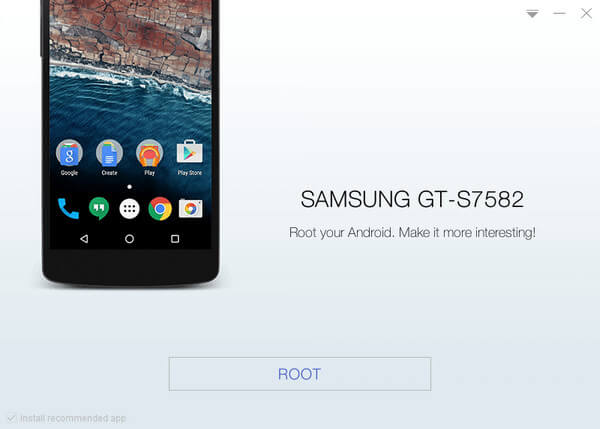 If it succeeds, which happens in most cases, KingoRoot will give you a success notice.